The History of FedEx Bodes Well for Future Success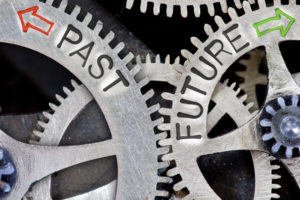 The history of FedEx spans more than four decades. The company has built a stellar reputation over a long period of time, which is one of the many reasons owning routes is a coveted business opportunity.
But did you know the initial concept was first shared in a college term paper by founder Fred Smith? And while you might not think of FedEx as a technology company, the organization was among the first to develop and leverage computer systems in the late 1970s. This led to the first automated customer service center that allowed for real-time package tracking for each shipment.
Shifting into the 80s, FedEx introduces the "Overnight Letter" and introduces SuperTracker, a barcode scanning system that is highly portable and effective to decode package information. FedEx history is peppered with these types of major technology wins.
In the mid-90s, FedEx took things to the next level by making package location information available to the masses via FedEx.com. This brought Mr. Smith's words to life: "The information about the package is as important as the package itself."
Today, smart package technology helps put critical medicine and supplies into doctor's hands faster than ever before.
In many ways, FedEx, with its state-of-the-art logistics and customer service is, in fact, a technology company. A look at the history of FedEx proves this again and again.
Everyday package volume continues to increase too, making routes a highly sought after independent business option. Today you will find FedEx handling over 10 million packages daily. Many of those packages are handled by thousands of U.S.-based route owners.
The company has also consistently appeared on FORTUNE's 500, Global 500, and World's Most Admired Companies list. Several of the key attributes for these honors are innovation, people management, long-term investment value and financial soundness.
Many people wonder about Amazon and what will happen if they push into the delivery space. Mr. Smith is not concerned, citing the fact that Amazon is a retailer and that FedEx is a transportation company.
Employing over 335,000 people for mail, package and freight delivery services, FedEx manages to be a behemoth of an organization without ever forgetting it's community-driven routes, which are the backbone of the company's existence.
The past does not always repeat, but a look at the history of FedEx certainly leaves one to ponder a bright future. With an eye on technology and customer service, through the lens of social responsibility, we can't wait to see what FedEx has in store tomorrow.