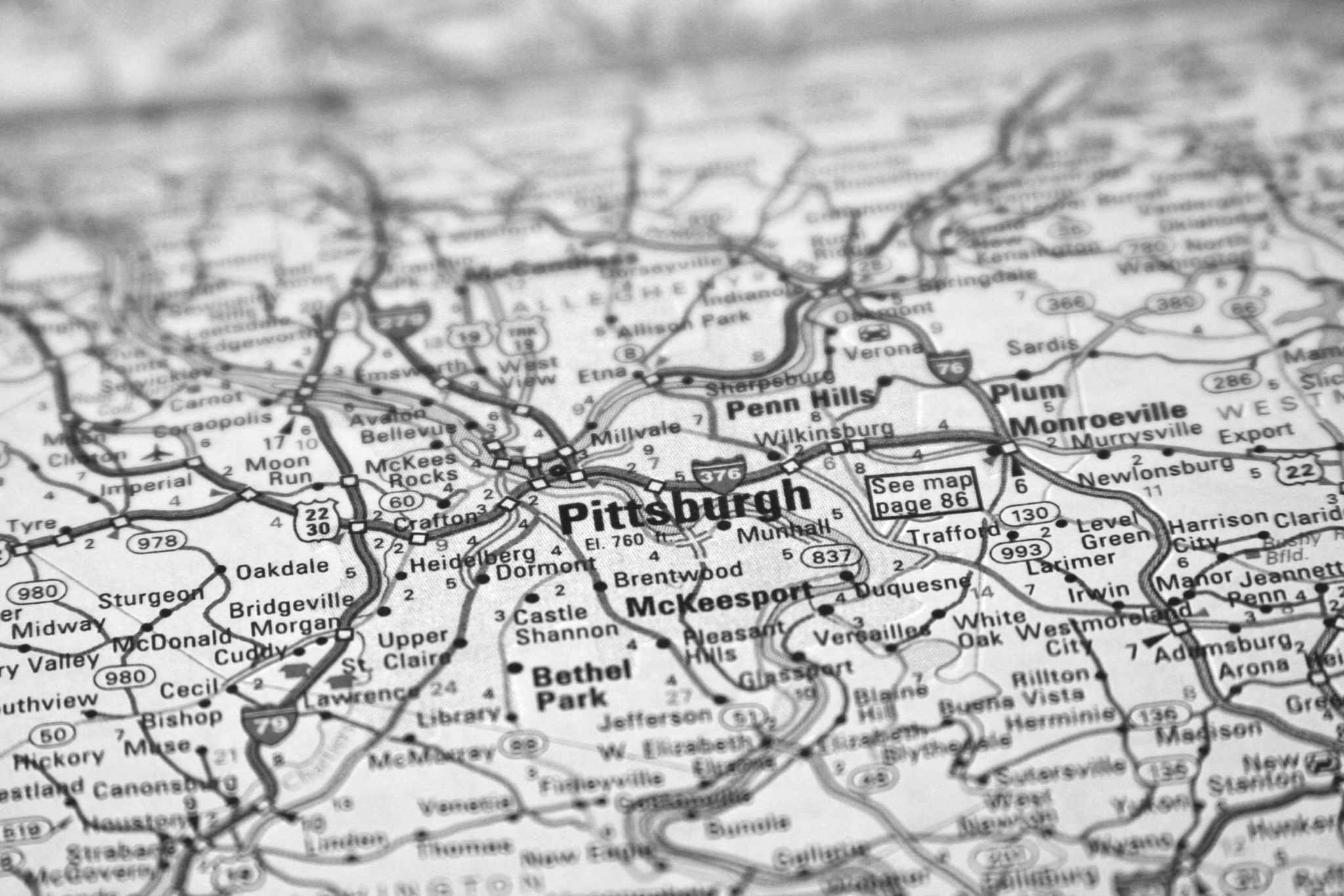 Specializing Exclusively in the Sale of FedEx Routes
We are the nation's leading FedEx brokerage firm with nearly 10 years of experience and over $250 million in FedEx route sales.
Sell My Routes
Buy & Sell FedEx Routes
---
KR Capital is a full-service brokerage firm that specializes in working with FedEx1  contractors who are looking to value, market and sell their FedEx routes for a premium price. Our track record for selling FedEx routes nationwide is second to none. Clients benefit from our proprietary and proven sales process, robust and targeted buyer database, and best-in-class sales materials and resources. Buyers purchasing routes through KR Capital gain access to our network of FedEx lending partners, a proprietary library of resources to streamline the FedEx approval process, and much more.
We've Sold Routes all Across the U.S.
Click a state to view route details
Arizona
Location

Phoenix

Date Closed

03/17/2023
Location

Phoenix

Date Closed

09/23/2022
Location

Havasu City

Date Closed

09/18/2021
Location

Phoenix

Date Closed

10/26/2020
Location

East Valley

Date Closed

11/19/2019
Location

Phoenix

Date Closed

01/03/2019
Location

Flagstaff

Date Closed

07/01/2019
Arkansas
Location

Gravette

Date Closed

11/12/2013
California
Location

Sacramento

Date Closed

08/02/2021
Location

Industry

Date Closed

01/12/2021
Location

Long Beach

Date Closed

07/13/2020
Location

Rialto

Date Closed

11/13/2019
Location

Redding

Date Closed

08/16/2019
Location

Orange County

Date Closed

04/17/2018
Location

Fairfield

Date Closed

11/23/2016
Location

San Francisco

Date Closed

12/01/2015
Location

San Francisco

Date Closed

11/16/2015
Location

Sacramento

Date Closed

02/28/2014
Colorado
Location

Johnstown

Date Closed

08/11/2023
Location

Johnstown

Date Closed

08/18/2023
Location

Glenwood Springs

Date Closed

04/09/2021
Location

Johnstown

Date Closed

11/07/2020
Location

Johnstown

Date Closed

11/19/2019
Location

Englewood

Date Closed

04/20/2020
Location

Denver

Date Closed

03/15/2019
Connecticut
Location

Willington

Date Closed

09/15/2020
Location

Willington

Date Closed

09/09/2016
Location

Hartford

Date Closed

01/04/2016
Location

Willington

Date Closed

11/30/2015
Location

Hartford

Date Closed

12/02/2014
Location

Hartford

Date Closed

10/03/2014
Location

Hartford

Date Closed

06/05/2014
Location

Hartford

Date Closed

02/28/2014
Delaware
Location

Seaford

Date Closed

11/08/2016
Florida
Location

Southern

Date Closed

09/08/2023
Location

Ocala

Date Closed

05/09/2022
Location

Ocala

Date Closed

05/06/2022
Location

Tampa

Date Closed

11/19/2021
Location

Cocoa

Date Closed

04/23/2021
Location

Orlando

Date Closed

11/01/2019
Georgia
Location

Atlanta

Date Closed

08/14/2020
Location

Albany

Date Closed

03/06/2020
Location

Austell

Date Closed

04/01/2020
Location

Kennesaw

Date Closed

08/13/2018
Location

Kennesaw

Date Closed

12/05/2017
Location

Atlanta

Date Closed

07/06/2017
Location

Norcross

Date Closed

09/09/2016
Location

Atlanta

Date Closed

06/07/2016
Location

Norcross

Date Closed

06/29/2015
Illinois
Location

Chicago

Date Closed

10/31/2016
Location

Moline

Date Closed

10/26/2014
Indiana
Location

Central

Date Closed

08/13/2020
Location

Fort Wayne

Date Closed

02/25/2020
Location

Thorntown

Date Closed

04/20/2018
Location

Indianapolis

Date Closed

05/05/2017
Location

Lafayette

Date Closed

09/06/2016
Location

Indianapolis

Date Closed

05/27/2016
Location

Kokomo

Date Closed

01/06/2016
Kansas
Location

Lenexa

Date Closed

06/30/2021
Location

Lenexa

Date Closed

02/16/2018
Location

Lenexa

Date Closed

11/21/2017
Kentucky
Location

Paducah

Date Closed

01/20/2021
Location

Louisville

Date Closed

02/26/2019
Location

Bowling Green

Date Closed

04/11/2017
Location

Bowling Green

Date Closed

09/09/2016
Location

Hazard

Date Closed

05/13/2015
Location

Bowling Green

Date Closed

02/07/2015
Louisiana
Location

Lake Charles

Date Closed

08/16/2018
Maine
Location

Saco

Date Closed

01/07/2017
Location

Saco

Date Closed

09/27/2016
Maryland
Location

Hagerstown

Date Closed

02/12/2018
Location

Hagerstown

Date Closed

01/29/2018
Location

Hagerstown

Date Closed

07/20/2016
Location

Beltsville

Date Closed

12/16/2015
Location

Hagerstown

Date Closed

07/28/2015
Location

Beltsville

Date Closed

04/24/2015
Location

Baltimore

Date Closed

12/05/2014
Massachusetts
Location

Boston

Date Closed

09/28/2020
Location

Brockton

Date Closed

10/02/2017
Location

Northboro

Date Closed

08/18/2017
Location

Auburn

Date Closed

07/28/2017
Location

Natick

Date Closed

02/21/2017
Location

Brockton

Date Closed

07/20/2016
Location

Auburn

Date Closed

12/08/2015
Location

Boston

Date Closed

08/17/2015
Location

Cape Cod

Date Closed

01/02/2015
Location

Cape Cod

Date Closed

11/14/2014
Location

Cape Cod

Date Closed

06/11/2014
Location

Worcester

Date Closed

05/02/2014
Location

Worcester

Date Closed

02/11/2014
Location

Marlboro

Date Closed

11/08/2013
Location

Cape Cod

Date Closed

10/25/2013
Michigan
Location

Saginaw

Date Closed

08/03/2021
Location

Grand Rapids

Date Closed

01/31/2020
Location

Grand Rapids

Date Closed

11/04/2019
Location

Kalamazoo

Date Closed

04/16/2019
Location

Ann Arbor

Date Closed

04/12/2016
Location

Gaylord

Date Closed

06/18/2015
Minnesota
Location

Rogers

Date Closed

09/29/2023
Location

Mankato

Date Closed

04/18/2023
Location

Saint Paul

Date Closed

07/27/2020
Location

Mankato

Date Closed

08/27/2018
Location

St. Paul

Date Closed

05/07/2018
Location

St. Paul

Date Closed

07/03/2017
Location

Sauk

Date Closed

08/15/2016
Location

Billings

Date Closed

06/11/2015
Mississippi
Location

Olive Branch

Date Closed

06/26/2023
Location

Northeast

Date Closed

03/29/2021
Location

Jackson

Date Closed

06/13/2018
Missouri
Location

Kansas City

Date Closed

08/27/2021
Location

Kansas City

Date Closed

03/27/2020
Location

Kansas City

Date Closed

09/22/2020
Location

Kansas City

Date Closed

12/23/2016
Montana
Location

Missoula

Date Closed

09/04/2020
Location

Billings

Date Closed

11/24/2020
Location

Helena

Date Closed

10/08/2019
Location

Billings

Date Closed

01/08/2018
Location

Billings

Date Closed

03/03/2014
New Hampshire
Location

Manchester

Date Closed

01/04/2016
Location

Keene

Date Closed

08/07/2015
Location

Manchester

Date Closed

06/29/2015
Location

Manchester

Date Closed

06/16/2014
New York
Location

Queens

Date Closed

01/28/2022
Location

Syracuse

Date Closed

04/19/2019
North Carolina
Location

Greensboro

Date Closed

05/06/2022
Location

Kernersville

Date Closed

10/20/2021
Location

Durham

Date Closed

09/23/2021
Location

Durham

Date Closed

08/30/2021
Location

Charlotte

Date Closed

07/13/2020
Location

Raleigh

Date Closed

06/26/2018
Location

Hickory

Date Closed

06/26/2018
Location

Morrisville

Date Closed

06/01/2018
Location

Youngsville

Date Closed

05/17/2018
Location

Raleigh

Date Closed

08/15/2017
Location

Hickory

Date Closed

05/22/2017
Location

Kernersville

Date Closed

11/01/2016
Location

Charlotte

Date Closed

09/06/2016
Location

Durham

Date Closed

12/08/2015
Location

Greenville

Date Closed

11/25/2015
Location

Greenville

Date Closed

10/22/2015
Location

Silver City

Date Closed

02/28/2014
North Dakota
Location

Fargo

Date Closed

03/19/2019
Location

Grand Forks

Date Closed

10/16/2015
Location

Minot

Date Closed

06/22/2015
Location

Fargo

Date Closed

12/22/2014
Ohio
Location

Vandalia

Date Closed

08/28/2023
Location

Central

Date Closed

01/11/2021
Location

Cincinnati

Date Closed

01/31/2020
Location

Zanesville

Date Closed

03/28/2018
Location

Cincinnati

Date Closed

04/04/2017
Location

Cincinnati

Date Closed

01/26/2017
Location

Zanesville

Date Closed

12/07/2016
Location

North Canton

Date Closed

02/02/2016
Location

Cleveland

Date Closed

04/29/2015
Oklahoma
Location

Broken Arrow

Date Closed

07/09/2018
Location

Tulsa

Date Closed

06/11/2018
Oregon
Location

Portland

Date Closed

01/18/2022
Location

Portland

Date Closed

10/08/2021
Location

Portland

Date Closed

02/17/2021
Location

Portland

Date Closed

05/29/2019
Location

Portland

Date Closed

10/31/2017
Location

Portland

Date Closed

09/01/2017
Location

Portland

Date Closed

08/16/2017
Location

Dalles

Date Closed

04/07/2017
Pennsylvania
Location

Scranton

Date Closed

07/22/2022
Location

North Wales

Date Closed

06/17/2021
Location

Hunker

Date Closed

10/23/2020
Location

King of Prussia

Date Closed

07/02/2018
Location

Pittsburg

Date Closed

02/17/2017
Location

Pittsburg

Date Closed

09/14/2016
Location

Harrisburg

Date Closed

06/06/2016
South Carolina
Location

Ladson

Date Closed

09/13/2021
Tennessee
Location

Kingsport

Date Closed

03/21/2021
Location

Nashville

Date Closed

08/28/2019
Location

Chattanooga

Date Closed

02/25/2019
Location

Knoxville

Date Closed

08/20/2018
Location

Nashville

Date Closed

05/29/2018
Location

Knoxville

Date Closed

03/02/2018
Location

Nashville

Date Closed

11/06/2015
Location

Kingsport

Date Closed

06/10/2015
Location

Nashville

Date Closed

11/06/2014
Texas
Location

Beaumont

Date Closed

10/18/2022
Location

Frisco

Date Closed

06/03/2022
Location

Dallas

Date Closed

09/30/2022
Location

North

Date Closed

03/12/2021
Location

Austin

Date Closed

07/08/2020
Location

Dallas

Date Closed

09/12/2019
Location

Cypress

Date Closed

09/20/2019
Location

Waco

Date Closed

03/20/2019
Location

Waco

Date Closed

02/13/2017
Location

Waco

Date Closed

01/26/2017
Location

Dallas

Date Closed

10/26/2016
Location

Dallas

Date Closed

09/06/2016
Location

Austin

Date Closed

02/03/2016
Location

Austin

Date Closed

08/07/2015
Location

Dallas

Date Closed

06/25/2014
United States
Location

Midwest

Date Closed

08/02/2022
Virginia
Location

Northern Virginia

Date Closed

05/13/2020
Location

Richmond

Date Closed

06/08/2017
Washington
Location

Spokane

Date Closed

08/05/2022
Location

Seattle

Date Closed

11/04/2022
Location

Pierce County

Date Closed

05/20/2022
Location

Burlington

Date Closed

08/13/2021
Location

Burlington

Date Closed

02/09/2021
Location

Spokane

Date Closed

10/26/2020
Location

Seattle

Date Closed

07/17/2020
Location

Yakima

Date Closed

02/14/2020
Location

Seattle

Date Closed

05/02/2019
Location

Seattle

Date Closed

04/15/2019
Location

Seattle

Date Closed

11/06/2017
Wisconsin
Location

Mt. Pleasant

Date Closed

03/09/2018
Location

Green Bay

Date Closed

10/15/2014
Wyoming
Location

Gillette

Date Closed

06/05/2019
Location

Cody

Date Closed

12/10/2015
2207
FedEx routes sold by KR Capital
$255,698,258
in Seller Proceeds
Updated 12/13/2022
"

Thanks to KR Capital I received multiple offers in a very short time. By the time it came to make a final decision I had four solid letters of intent to choose from. I would highly recommend KR Capital to any and all who intend to sell their FedEx business.

— Ryan Thorn

View all testimonials

"

I would certainly recommend KR Capital to anyone who is looking to buy or sell, and I look forward to working with them on future transactions myself.

— Daniel Sherry

View all testimonials

"

I would highly recommend KR Capital to anyone looking for a talented, ethical, professional, committed and effective broker who also has an outstanding attitude and solid reputation.

— Carleen Van Blarcom

View all testimonials